What's happening at Lo-Ellen Park Secondary School?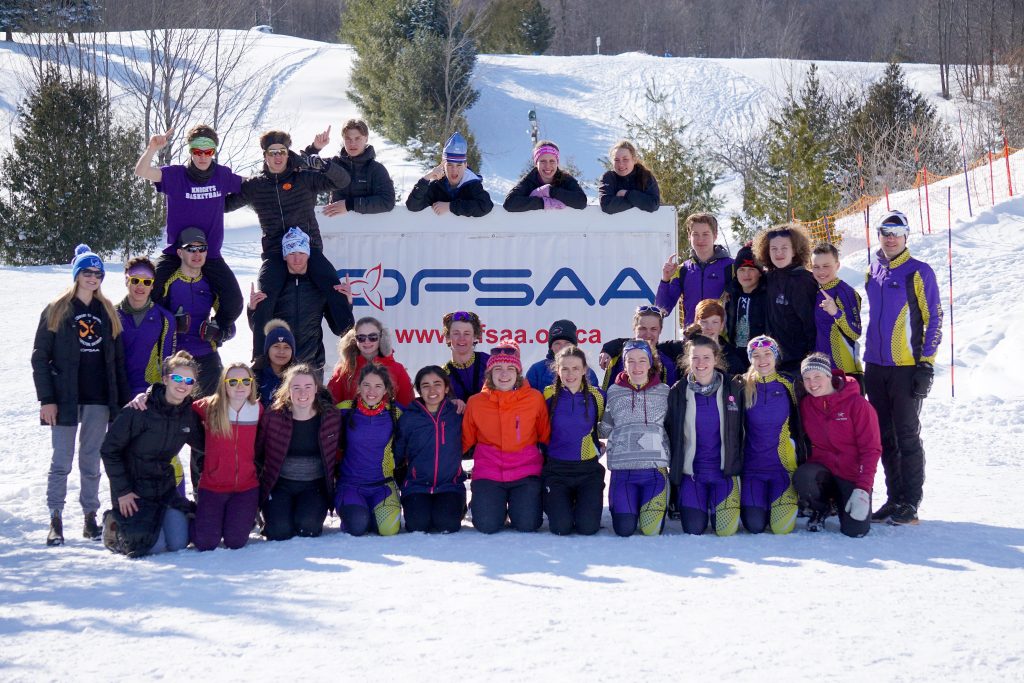 Lo-Ellen Park Cleans up at All Ontario Nordic Championships !
Last week, our Nordic ski team made LEP history at the OFSAA Championships, returning to Sudbury as the provinces top skiers.
On Thursday, in team competition, the Junior Girls took the OFSAA bronze medal, the Junior Girls B team was 5th, the Junior Boys were 4th, the Junior boys B team were 14th, and BOTH Senior teams captured the OFSAA Gold medals!
Jayde Hurley was our top finisher in the Senior girls race with a 4th overall, Kendyn Mashinter and Max Mahaffy were 4th and 6th in the Senior boys division.  Chandyn and Kalila Bachiu were 15th and 17th in the Junior girls division, and Patrick Wiss was 5th in the Junior boys race.
At the individual level, there are two categories, Open and High School, and there are many medals to report from Thursday's races.
Amanda Symington – High School Junior Girls Bronze
Austin Mashinter – High School Junior Boys Gold
Alex Lambert – High School Junior Boys Bronze
Meredith Kusnierczyk High School Senior Girls Gold
Nathalie Marks de Chabris High School Senior Girls Silver
Auggie Marks de Chabris High School Senior Boys Gold
The success continued on Friday with the Sprint Relays.
The Junior Girls A team took Bronze,
the Junior Girls B team took 7th place, the Senior Boys were Silver,
 and the Senior Girls won the Gold medals!
And at the conclusion of the meet, our Senior team was awarded the Combined Senior Championship Banner (which factors in the 4 senior races to determine the overall winners).
And our Junior Combined team finished 2nd!
Congratulation team, on this truly singular achievement!  We are very proud of every single one of you.
---