What's happening at Lo-Ellen Park Secondary School?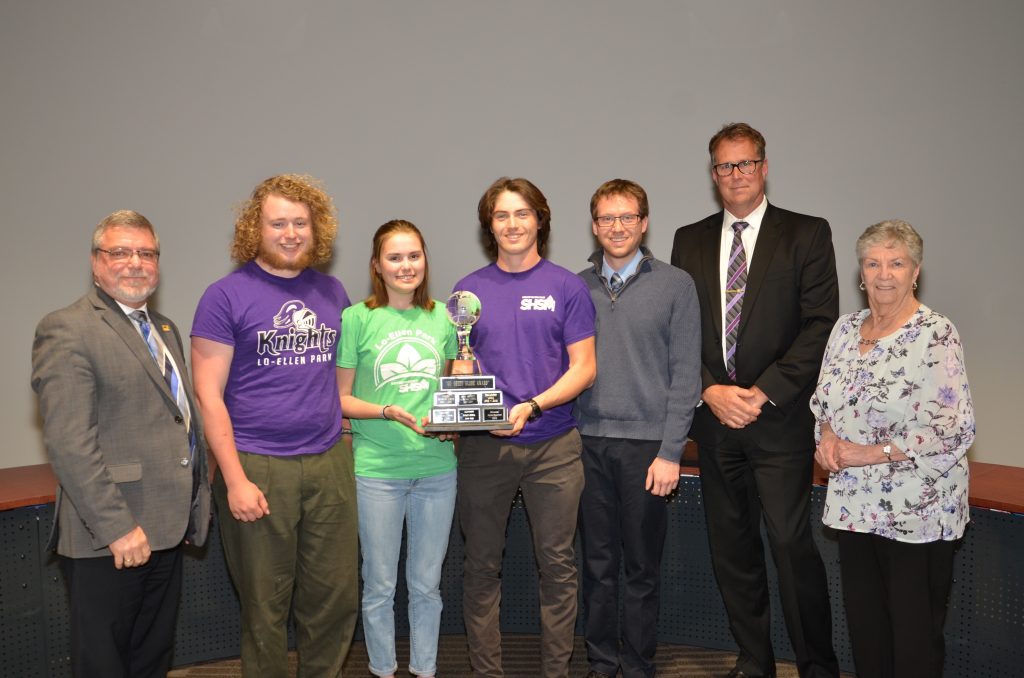 Lo-Ellen Park wins Go Green Globe Award
The Lo-Ellen Park Secondary School Environmental Council, made up of student and staff volunteers, are true champions for sustainability. The Council spearheads eco-related projects that encourage student involvement. Students enjoy Board-wide eco-challenges including World Paper Free Week, Waste Reduction Week and World Water Week. Students are involved in community activities including Kivi Park cleanups, Walks for Wildlife and National Tree Day. The school also hosts an annual Recyclable Christmas Door Deca-thon. Students in the Specialist High Skills Major in Environment program developed an innovative self-sustaining aquaponics system to produce vegetables. Through a partnership with Conservation Sudbury, students recently embarked on an ecological project to assess and enhance a local artificial wetland that has been colonized by Blanding's turtles. In the coming weeks, students will erect and care for their own greenhouse, located on Conservation Sudbury property. Last year, students took part in the Sudbury Garden Festival's screening of 'Seeds: the Untold Story' and, this year, a group of students took a class trip to watch 'An Inconvenient Sequel: Truth to Power.' Rainbow District School Board is pleased to recognize Lo-Ellen Park Secondary School for its efforts to foster sustainability. Congratulations!
---