What's happening at Lo-Ellen Park Secondary School?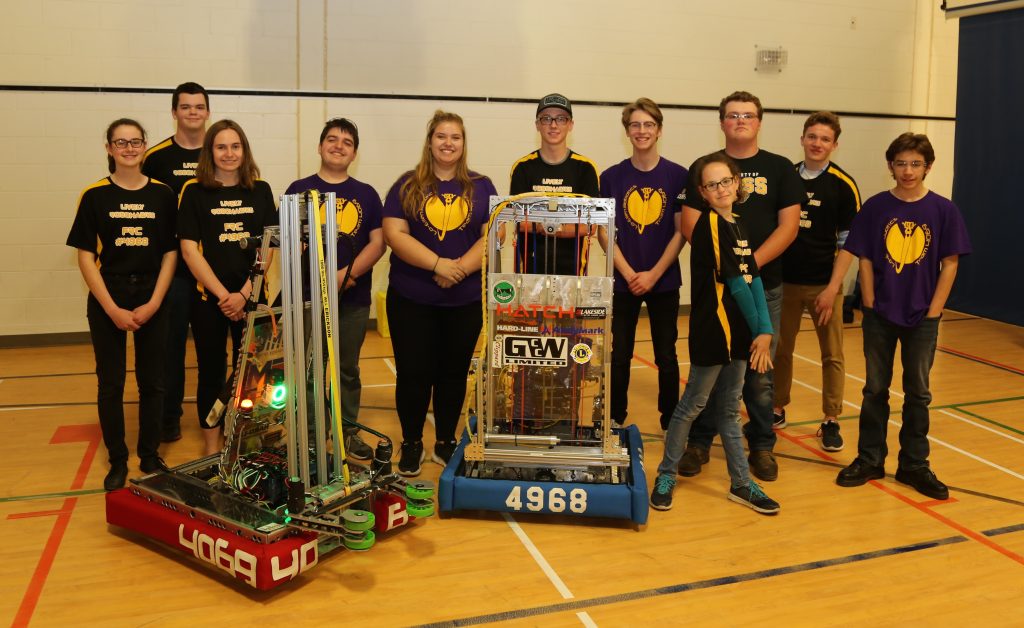 Lo-Ellen Robotics teams up with the Lively Robohawks
As part of the Rainbow District School Board celebration of education week, Robotics teams from both LoEllen Secondary School and Lively District Secondary School visited the robotics team from R.L. Beattie to discuss their future in First Robotics on Thursday, May 10th after school in the R.L. Beattie gymnasium.
The mission of First Robotics is to inspire young people to be science and technology leaders, by engaging them in exciting mentor-based programs that build science, engineering and technology skills, that inspire innovation, and that foster well-rounded life capabilities including self-confidence, communication, and leadership.
The Beattie Barons competed in First Lego League competition at Dynamic Earth and did so well that they were selected to represent Sudbury at the Provincial Championships in Waterloo in January.
The LoEllen Robotics team and the Lively Robohawks compete in First Robotics Competition for high school students. Both of these teams had great seasons and also qualified for provincial competition in April in Mississauga.
---