What's happening at Lo-Ellen Park Secondary School?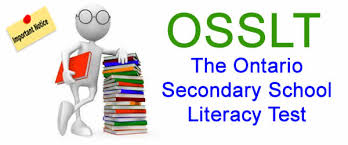 OSSLT (Literacy Test)
The Ontario Secondary School Literacy Test (OSSLT) will take place on April 10, 2018.  The OSSLT is for grade 10 students (or for those who have written it and have not passed it).  The test will be written from 8 am to 11:10 am.  To accommodate the writing of the test on April 10th ALL OTHER CLASSES will be held in the afternoon.
The schedule at Lo-Ellen Park for April 10th is as follows:
Morning 8am to 11:10 am: OSSLT for grade 10 students (no other classes).
Afternoon all other classes will proceed as follows:
12:00 – 12:34 – Period 1
12:39 – 1:12 – Period 2
1:17 – 1:50 – Period 3
1:55 – 2:25 – Period 4
Please contact the office if you have any questions.
---