What's happening at Lo-Ellen Park Secondary School?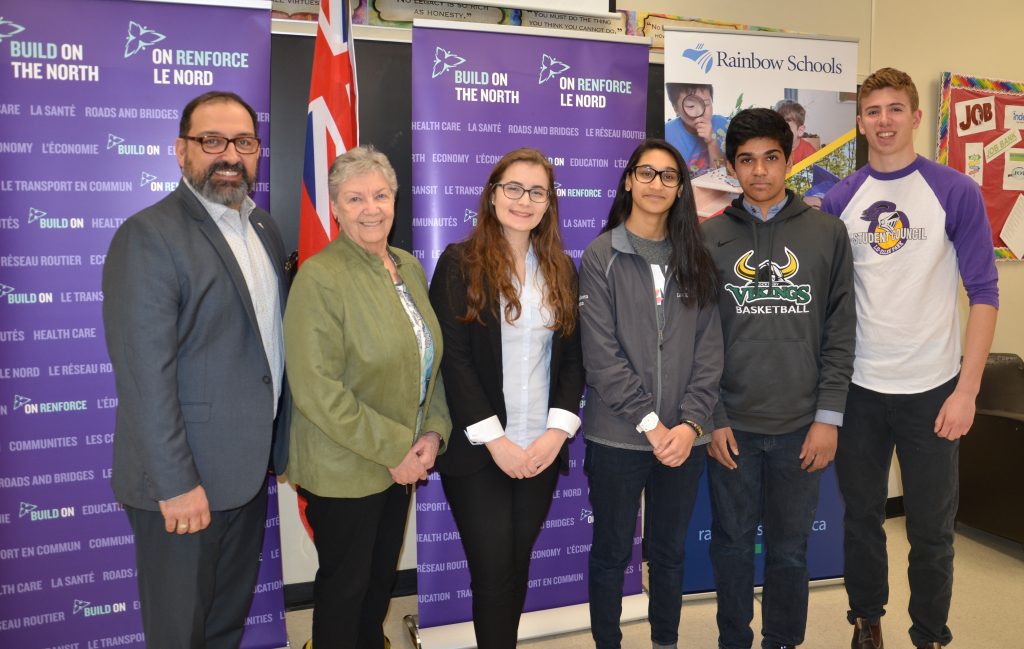 Rainbow Schools receive Student Voice SpeakUp Project Grants
Students from Rainbow Schools share their Speak Up projects with Sudbury MPP Glenn Thibeault and Rainbow District School Board Chair Doreen Dewar, including, from left, Student Trustee Madeleine Leach-Jarrett, Chair of the Student Senate; Raksheen Khan and Rayaq Siddiqui of Lockerby Composite School; and Josh Tillson of Lo-Ellen Park Secondary School. Innovative projects are being implemented in Rainbow Schools thanks to funding provided through the Ministry of Education's Student Voice strategy. Rainbow Schools will share a total of $16,930 in SpeakUp Project grants in the 2017-2018 school year.
---